Our philosophy: Precision all over
Honest without ifs and buts. Appreciated by everyone
Reliability is our maxim
Honestly, no ifs or buts. Anyone who knows us appreciates it.
Since we do not compromise, we can deliver the perfection and quality that our customers demand. Therefore our offer is far more than being a supplier of high-quality products and innovative
solutions.
With competence we accompany projects throughout the entire process from specification to product, always at your side. With this holistic know-how, even challenging projects remain optimally managed in one hand. The perfection and quality requested by our customers are not only based on our "Know-how" but also on our
"Know-why".

We are far more than just a supplier of high-quality products and innovative solutions. The
extra mile we go, makes a big diffrence:
the right mix of experience, new approaches,
ideas and skills. Far beyond certification we offer you high quality, innovative products on scheddule and at an attractive price.

Solution provider for demanding tasks in the punching area
That's why leading global manufacturers from the automotive and electronics industries trust us as experts and solution providers for the really difficult tasks in the stamping sector.
At Julius Haupt GmbH, we not only set the highest standards in technology, but also give our customers added value through competence, experience and short response times.
As an owner-managed family company in the third generation we live and love flat hierarchies.
Our inducement? - Your market's challenges.
We are your powerful and reliable partner
because we stand for competitiveness and the sustainable success of our customers.
Promised!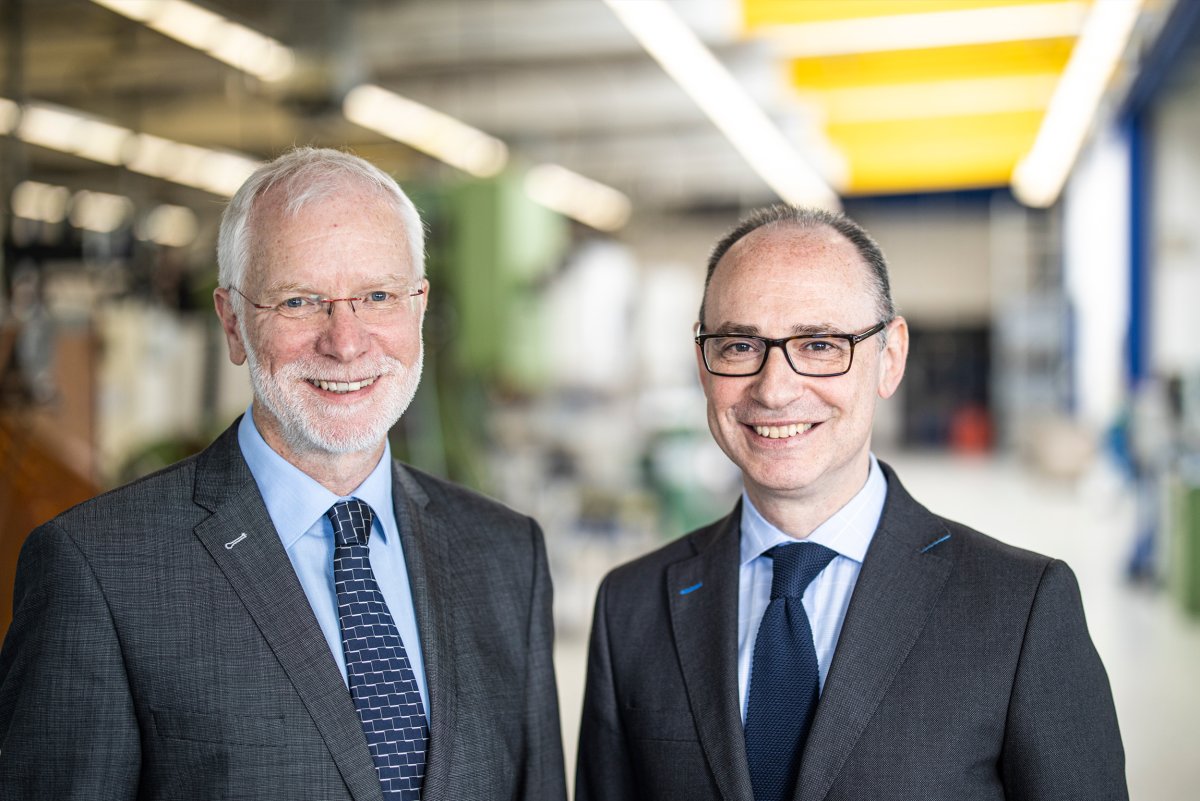 Company Management: A. Haupt, F. Bruno (from left)
As a reliable supplier we offer:
Quality at a consistently high level
Flexibility in fulfilling your specific requirements
Reliable delivery dates for your smooth production process
Innovative power with a sense for your market
Attractive prices for your competitiveness